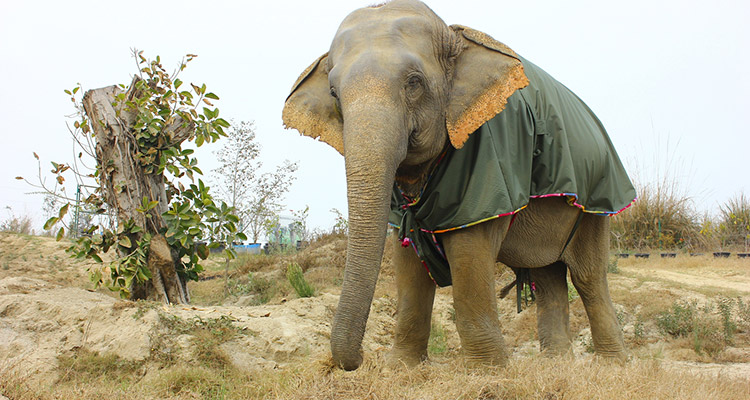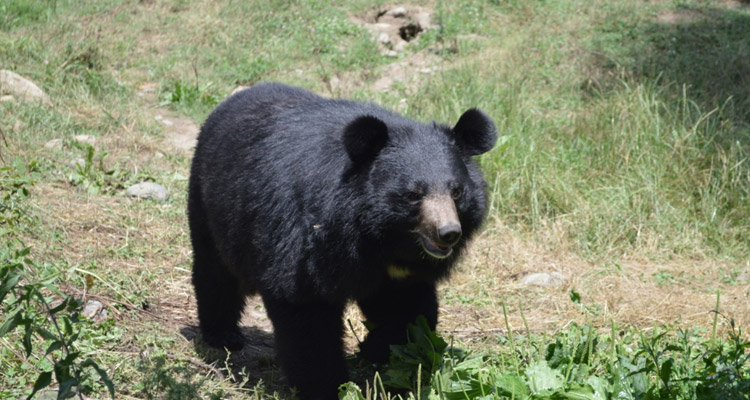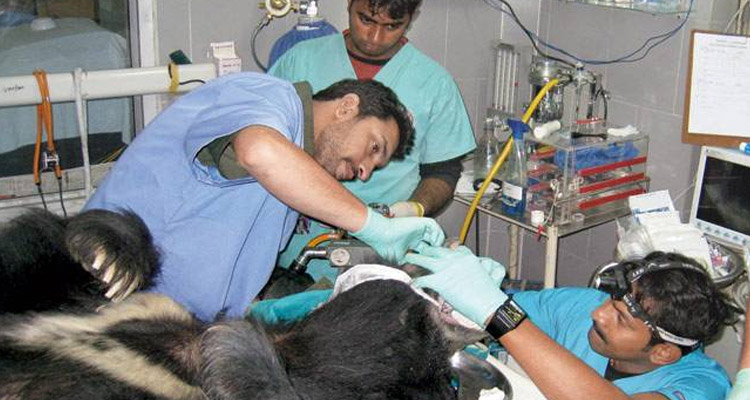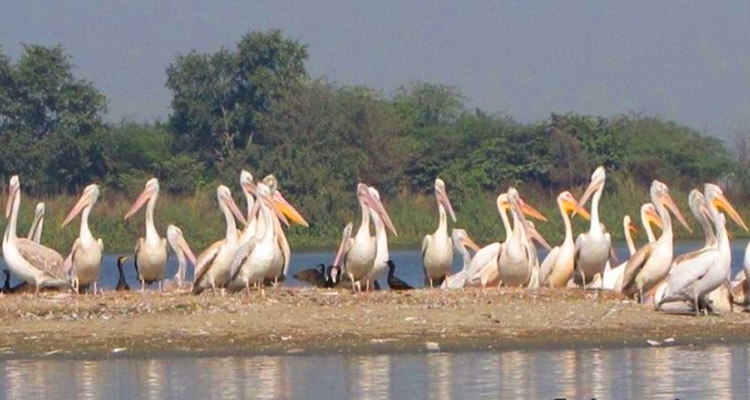 "Elephant Conservation and Care Center" is a project of Wildlife SOS, created in 2010 in collaboration with the Uttar Pradesh Forest Department to rehabilitate severely abused captive elephants in distress. All the elephants housed at the center have shocking stories of the situations they had to be rescued from. Here, several elephants that used to spend their days doing hard work in often harsh conditions are living out their retirement years in peace and safety. No longer forced to bear heavy loads, or walk on hot pavement, these majestic creatures are finally able to spend their days happily, with frequent baths, a nutritious diet, and good veterinary care.

The Elephant Conservation and Care Center currently houses 20 elephants which includes 12 females and 8 male elephants. The center is full of natural vegetation with enough open fields around for their daily walks and several trees available to scratch themselves, thus making it closest to the natural habitat of the elephants. Water pools have been provided to the elephants with the free access for them to bath and play in the water, at will.



The Himalayan Black Bear (Ursus thibetanus), is an endangered subspecies of the Asiatic Black Bear. It is a medium-sized, sharp-clawed, black-colored bear with a light brown muzzle and a pale yellow crescent on the chest. This species of bear has a wide distribution range spanning across the Himalayas from Bhutan to Pakistan.

Over the years the Himalayan Black Bear has increasingly fallen victim to the human-wildlife conflict situation in Kashmir, India due to large-scale deforestation. There have been cases of bears being battered to death or burnt alive as a result of mob fury. Wildlife SOS has been working closely with the Jammu & Kashmir Wildlife Protection department and the Forest department since December, 2006 in an effort to mitigate the human-wildlife conflict situation in the state.

Listed as vulnerable on the World Conservation Union's (IUCN's) Red List of Threatened Animals, it is threatened primarily by deforestation and habitat loss due to the timber industry and forest fires, changes in cropping patterns and encroachment in buffer areas. The bears are also occasionally killed by farmers as they can pose a threat to livestock. Although bear hunting is illegal, poaching for gall bladders and bile, which are used in traditional Chinese medicine, is a persistent problem.

Wildlife SOS has also signed an agreement with J & K Wildlife Protection department for a collaborative project to help address the man-animal conflict in the state. As part of this project, called the Moon Bear Conservation Project, Wildlife SOS has organized various training workshops for the staff and team of the J & K Wildlife Protection department to help in capacity building and training the officers in the use of specialized tranquilizing equipment. Our wildlife biologists have also done extensive scientific research on the ongoing human-wildlife conflict situation with special emphasis on the bears. These reports have been submitted to the J & K Wildlife Protection department to help find solutions to the problem.

In all these years the Wildlife SOS team in union with the Wildlife Department of J & K has rescued and rehabilitated around fifty or more animals, mainly Himalayan black bears and leopards. Some of these animals have been treated for wounds and injuries before being released into the wild. Presently Wildlife S.O.S is looking after one cub and six other orphaned Himalayan black bears in Pehelgam and Dachigam in Kashmir. These bears have been hand reared and are being taken care of by Wildlife SOS team members in enclosure space provided by the J & K Wildlife Department.