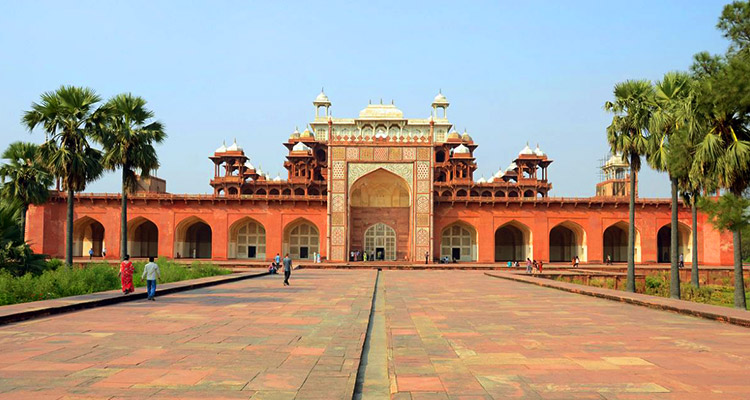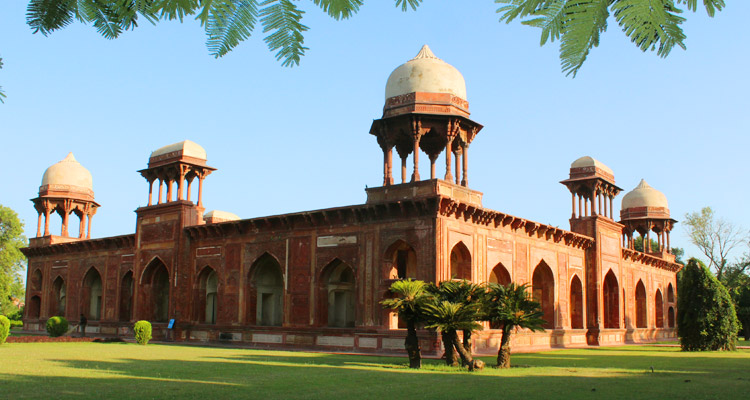 Akbar married a Rajput princess named Mariam for political influence over Rajputs. She is known popularly as Jodha. It is said that Akbar allowed her to remain as a Hindu and also let her take part in the court activities (women were not allowed to do so).

A lot of history about Jodha is still in shadows. What remains as an explicit reminder is her tomb. The real name of Mariam is Heer Kunwari. She is the mother of Jahangir. She is also called as Madiam uz Zamani which means Mary of all ages.

This tomb was built by Jahangir in memory of his mother. It is said that she wished to be rested nearer to her husband than any of his other wives. Thus, the tomb is within one kilometre from the tomb of Akbar.

It has three storeys. The lowest one is the grave, the cenotaph is in the middle or lower floor and the top floor is the terrace with garden. The ground floor has about forty chambers. The tomb has many architectural masterpieces. This tomb does not have a dome, unlike other Mughal empire tombs.

This monument looks the same from front and back. If you think you have already visited a lot of graves, you should visit this to know that not all tombs are the same in Mughal Empire.