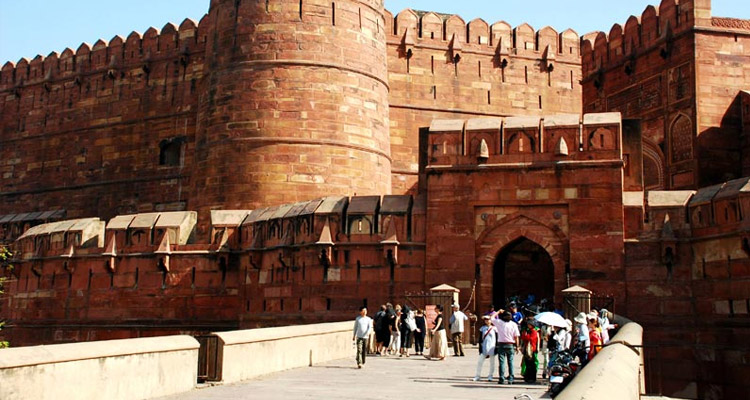 Tuk Tuk Agra Tour
Tour Itinerary
09:50am
We will Pick you up from Agra Cant Railway Station.
10:00am - Time to Visit The Taj Mahal (Taj Mahal Close on Friday)
Now visit to Taj Mahal to Get Ready To Explore the Stunning Beauty of Wonderful Taj Mahal. This Marble Masterpiece Was Built By Mughal Emperor Shah Jahan in Memory of Beloved Wife Mumtaz Mahal.
12:00pm - Visit Agra Fort
After Exploring Amazing Taj Mahal, Visit Historic Agra Fort Which was Built By Great Mughal Emperor, Akbar. This Fort was Made By Red Sandstone And is on The Bank of Yamuna River.
01:00pm
Now its time for your Lunch in a Famous Multi Cuisine Restaurant in Agra.
02:00pm - Explore Local Arts and Crafts
Visit some very famous local Arts and Crafts. Agra is also famous for marble Inlaid work and Carpet Weaving factory.
03:00pm - Visit Itmad-ud-Daulah (Baby Taj)
Visit Itmad ud daulah which also known as Baby Taj. Is a tomb that was built by mother of Shah Jahan. It has a very delicate architectural beauty. This tomb is famous for the stone inlay that is made out of wine glasses with perfect geometric structure.
04:00pm Mehtab Bagh
Visit Mehtab Bagh, This is a garden that is behind the Taj Mahal. It is called as Mehtab Bagh or The Moonlight Garden. This garden was built by Babur and Shah Jahan chose the current place for Taj Mahal because he wanted a view of this garden from the Mahal.
04:45pm
Now time to transfer you to Agra Cant Railway Station to catch your Gatimaan Express Train to Delhi.
05:20pm
Now we Will drop you at Agra Cant Railway Station.
We will give you...
Free Wifi
Free Mineral Water
Our Services
We also provide Tour Guides if you want to know the History of the Monuments.
We can also arrange the Car (Toyota Innova Car, Toyota Etios, Swift Dzire) for your Tour.